Dr. James Williams

Founder and Executive Director of "Operation NOW."

"Operation NOW" is a faith-based operation 501c3 which provides support and guidance for the homeless, disadvantaged, and disaster victims.  "Operation NOW" acts as a three-fold ministry, teaching, feeding and directing.  We work with various churches in Illinois, Kentucky, Missouri, Tennessee, and Indiana by allowing them to use our equipment to better serve  people in need.  "Operation NOW" is a not-for-profit organization.  We are financed and operated by volunteers and donations.  We also supply food to food banks for the hungry, provide gifts to inmates' children (Angel Tree), and operate an effective Side Walk Sunday School Ministry serving inner cities like Chicago; East St. Louis, IL; Nashville, TN; and Evansville, IN.

Operation Now ® Main Street, Carmi, IL 62821

NETWORK OF OUTREACH WORKERS  

​Operation NOW is an organization which focuses on serving the homeless/hopeless population which includes men, women and children.  The goal is to give the target population a means to provide for their physical, mental and spiritual well-being.  The approach is holistic, including sharing the Gospel, providing an on-site healthy meals program, and offering a cognitive life-skills program to include a database of resources to help individuals who have a desire to improve themselves.  Follow-up opportunities are coordinated with local faith-based governmental and volunteer organizations.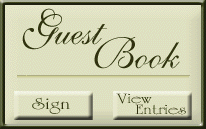 October 2010

Operation NOW has been accorded statewide recognition by winning the

Governor's Home Town Award. 

Governor Pat Quinn said "Operation NOW has made a lasting impact on the lives of individuals who have been involved with the program.  Operation NOW is a great example of what the volunteer spirit is all about, providing a helping hand to a group of people in need and expecting nothing in return."

Second Governors Award Winner

2011

Operation NOW's program "Nutrition NOW",

a combination of three feeding programs, took the Governor's Cup award this year.  The three feeding programs were: "Feed My Sheep", a program to feed the elderly; "Feed My Lambs", designed to feed children; and the "Bread Ministry", which distributes bread items to those in need either directly or through other outlets such as food banks.  (see more on the Feeding Programs page).

  If you wish to help support this ministry, you may send your donations to  Operation Now,  P.O. Box 7,  Norris City, IL  62869